This is the second part in the two part series showcasing and explaining the amazing physics and technology that made NASA's latest mission to Mars such a resounding success.
In the first video Dr. Daly explains the physics behind the launch and cruise phases of the mission, complete with explanations, diagrams, theory and calculations specific to interplanetary missions and orbits.
In this latest video, Dr. Daly explains the dazzling physics and outcomes of the Entry, Descent and Landing phase of the mission - so much happens, so quickly *before* the rover is safely on the surface and the mission hasn't even started yet!
Climb aboard and join us on this real life, amazing journey to Jezero crater!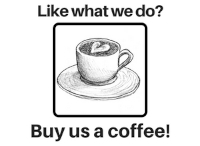 Just in case you missed it, Part 1: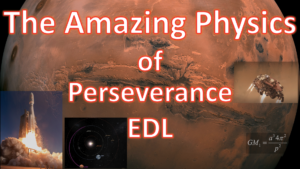 Musical Score: Gustav Holst, Mars, The Bringer of War (Royalty Free)
Open source visualization tool Cosmographia: https://naif.jpl.nasa.gov/naif/cosmographia.html
Buy us a Coffee? https://www.buymeacoffee.com/astronomychange
On Twitter: https://twitter.com/astronomychange
Patreon: https://www.patreon.com/astronomyforchange
---
---
Imagination is more important than knowledge


An index of all articles can be found here.
---
If you enjoyed this article, please consider supporting us with a modest donation

or through a subscription on our Patreon Page
Membership at Astronomy for Change is Free!
Total Page Visits: 122 - Today Page Visits: 0