Join Dr. Jim Daly of Astronomy for Change as he showcases and describes a rare triple conjunction of Mercury, Jupiter and Saturn in the early morning hours before sunrise, a planetary alignment visible through Sunday, March 14.
Those who are early risers will be witness to this rare planetary alignment. Especially rare and quite spectacular was the placement of the waning crescent moon yesterday, March 10.
As some of you may be aware, the Vernal Equinox, the astronomical beginning of spring, occurs this year on March 20th. This is the point where there are 12 equal hours of daylight and darkness.
We open looking due south and note the major constellations of winter, Canis Major and Orion are well placed just west of the meridian at 7:30 PM, EST. In previous videos, we covered these constellations and the special objects of interest in each; please see the suggested video at the end of this video for the link.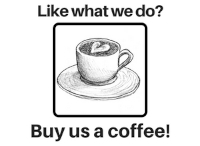 On Twitter: https://twitter.com/astronomychange
Patreon: https://www.patreon.com/astronomyforchange
---
---
Imagination is more important than knowledge


An index of all articles can be found here.
---
If you enjoyed this article, please consider supporting us with a modest donation

or through a subscription on our Patreon Page
Membership at Astronomy for Change is Free!
Total Page Visits: 294 - Today Page Visits: 0