We recently produced a multi-part series of videos showcasing the amazing physics and technology of the Mars2020 Rover Perseverance. This series specifically focused on the physics necessary to safely and successfully get the rover to the martian surface. Coming soon, we will continue our coverage of the mission, showcasing new discoveries and milestones such as the full deployment of Ingenuity Helicopter and the mission's sampling program and, of course, the amazing imaging capability of this new rover!
Part 1: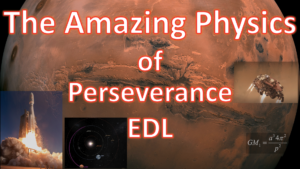 Part 2: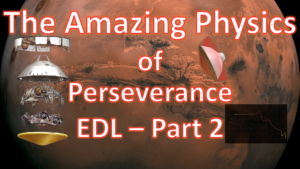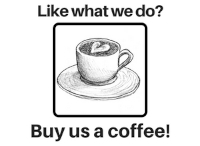 Musical Score: Gustav Holst, Mars, The Bringer of War (Royalty Free)
Open source visualization tool Cosmographia: https://naif.jpl.nasa.gov/naif/cosmographia.html
Buy us a Coffee? https://www.buymeacoffee.com/astronomychange
Follow Us On Twitter: https://twitter.com/astronomychange
Why not support us on Patreon: https://www.patreon.com/astronomyforchange
---
Imagination is more important than knowledge


An index of all articles can be found here.
---
If you enjoyed this article, please consider supporting us with a modest donation

or through a subscription on our Patreon Page
Membership at Astronomy for Change is Free!
Total Page Visits: 288 - Today Page Visits: 0