With this first installment, we begin a new program feature here at Astronomy for Change, the weekly "Sky Tonight" broadcast. Each week on Friday or Saturday, we'll post a short podcast and video of the coming week's sky and what to look for.
Sunday, July 4th (Independence Day in the US), we have brilliant Venus and ruddy red Mars in Cancer following the sun at sunset. By 9:30 PM, EDT, these planets have set with Regulus, the heart of Leo, setting by 10:00 PM.
For the free full episode, please click the image or visit our Patreon page.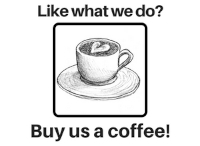 ---
Astronomy For Change: https://astronomyforchange.org
Buy us a Coffee? https://www.buymeacoffee.com/astronomychange
Follow Us On Twitter: https://twitter.com/astronomychange
Why not support us on Patreon: https://www.patreon.com/astronomyforchange
---
Imagination is more important than knowledge


An index of all articles can be found here.
---
If you enjoyed this article, please consider supporting us with a modest donation

or through a subscription on our Patreon Page

Membership at Astronomy for Change is Free!
Total Page Visits: 117 - Today Page Visits: 1