On December 17, 2020, Dr. James Daly of Astronomy For Change interviewed Alberto Caballero, founder of the The Exoplanet Project and The SETI Project.
Alberto holds a Master's degree and is the host of the "Exoplanets" YouTube channel whose focus is habitable exoplanets, extraterrestrial intelligence and Interstellar Travel. Alberto is also involved with the Habitable Exoplanet Hunting Project, an international collaboration of more than 30 observatories looking for nearby potentially habitable exoplanets. The team recently reported GJ 3470-C, the first exoplanet candidate fully discovered by amateur astronomers.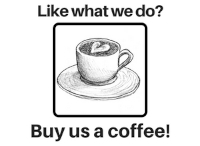 The project is looking for those individuals, individuals from every walk of life, who wish to become part of the greatest quest ever begun, the "Search for Extra Terrestrial Intelligence".
For the entire interview, please visit our Patreon page or click the Radio Telescopes above.
---
Astronomy For Change: https://astronomyforchange.org
Buy us a Coffee? https://www.buymeacoffee.com/astronomychange
Follow Us On Twitter: https://twitter.com/astronomychange
Why not support us on Patreon: https://www.patreon.com/astronomyforchange
---
Imagination is more important than knowledge


An index of all articles can be found here.
---
If you enjoyed this article, please consider supporting us with a modest donation

or through a subscription on our Patreon Page
Membership at Astronomy for Change is Free!
Total Page Visits: 406 - Today Page Visits: 1