In full HD and using a state of the art digital planetarium, Dr. James Daly takes us on a tour of the early July and Independence Day week night sky for 2023. He presents the major planets, the placement and phase of the moon and many other notable objects of interest at this time of year.
---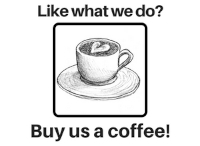 ---
Astronomy For Change: https://astronomyforchange.org
Did you enjoy this article or like what we do? Why not leave a tip or buy us a Coffee?
Follow Us On Twitter: https://twitter.com/astronomychange
Why not support us on Patreon: https://www.patreon.com/astronomyforchange
---
Imagination is more important than knowledge


An index of all articles can be found here.
---
If you enjoyed this article, please consider supporting us with a modest donation

or through a subscription on our Patreon Page
Membership at Astronomy for Change is Free!
Total Page Visits: 220 - Today Page Visits: 7