Tonight, we will be witness to the occultation of the red supergiant star Antares by the First Quarter moon.
A previous occultation of the red supergiant star by the full moon was observed by Dr. Jim Daly back on June 6, 2009.
Why are occultations important?
The accurate timing of lunar occultations is performed regularly by astronomers, primarily amateur astronomers. These occultations, timed to an accuracy of a few tenths of a second, hold a particular scientific value, most notably in refining our knowledge of lunar topography. Additionally, accurate photoelectric analysis of lunar occultations have also discovered some stars to be very close visual or spectroscopic binaries. The angular diameters of stars have been measured by the timing of lunar occultations, useful in determining effective temperatures of those stars and thus their luminosities.
---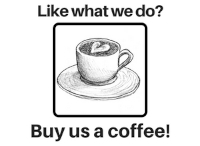 ---
A quick, interactive web-based version of Stellarium is available here Tonight's Sky. When you launch the application, it defaults to north-facing and your location (on mobile and desktop).
---
Astronomy For Change: https://astronomyforchange.org
Did you enjoy this article or like what we do? Why not leave a tip or buy us a Coffee?
Follow Us On Twitter: https://twitter.com/astronomychange
Why not support us on Patreon: https://www.patreon.com/astronomyforchange
---
Imagination is more important than knowledge


An index of all articles can be found here.
---
If you enjoyed this article, please consider supporting us with a modest donation

or through a subscription on our Patreon Page
Membership at Astronomy for Change is Free!
Total Page Visits: 92 - Today Page Visits: 1