This video is the first in a short series on this topic.
Many studies of late have been published regarding this enigmatic phenomenon known as "Dark Matter". The term is a misnomer since the expression suggests that there is some "matter", some quantifiable, measurable quantity, heretofore unobserved. This is not the case; the term was first introduced in 1933 by the Swiss Astronomer Fritz Zwicky to explain the seemingly anomalous velocity rotation curves of Spiral Galaxies, curves seemingly inconsistent with their measured/observed masses.
The term "Dark Matter" was used [by Zwicky] to suggest that there is an unseen mass causing the almost constant rotational velocity beyond a certain radius from the center of the galaxy.
Below are Milky Way Rotation curves as modeled and determined by Dr. James Daly of Astronomy For Change. As noted in the narrative, a galaxy's rotation could never be modeled as "Keplerian" and that's why a disparity exists between the "measured" and "calculated" rotation curves by many who point to this as "proof" of the existence of dark matter.
Keplerian modeling presupposes point masses and thus, works for the solar system, binary stars, etc, where the masses are understood to be point masses, where the "size" of the object is very small compared to the distance separating the masses. This is not the case for a galaxy where the mass of the galaxy, comprised of stars, gas and dust, is an integrated mass and is thus, not a point mass. Vera C. Rubin was very clear about this and she is often misquoted or mischaracterized as supporting the idea of "dark matter" within the context of galactic rotation when she said no such thing.
In the illustration below the rotation curve consistent with observation is in blue with a pseudo-keplerian curve for comparison. These curves are based on a total Galactic mass of 215 billion solar masses, a quantity that provides a modeled rotational velocity consistent with observation as illustrated with the blue rotational curve. Also consistent with observation, as illustrated, a uniform rotation velocity of ~220 Kms is indicated beyond the Local Standard of Rest (the orbital radius of the sun from the galactic center) at approximately 8 KPc.
We introduce this topic and present commentary suggesting that this "Dark Matter" is a ghost we're chasing but will never catch.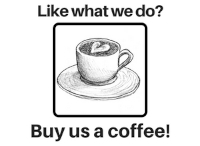 Astronomy For Change: https://astronomyforchange.org
Buy us a Coffee? https://www.buymeacoffee.com/astronomychange
Follow Us On Twitter: https://twitter.com/astronomychange
Why not support us on Patreon: https://www.patreon.com/astronomyforchange
---
Imagination is more important than knowledge


An index of all articles can be found here.
---
If you enjoyed this article, please consider supporting us with a modest donation

or through a subscription on our Patreon Page
Membership at Astronomy for Change is Free!
Total Page Visits: 2934 - Today Page Visits: 1