As we all mourn the passing of Larry King, an icon, a professional with an uncommon sense of honesty, integrity and decency, a giant among journalists and communicators, let us remember him as a science communicator as well, the "middle-man" as such, between the science professional and the common man. Link to video below.
In this video, we will present memorable excerpts from interviews conducted over his 6-decade-long career, having interviewed over 60,000 guests, interviewing many notable scientists and personalities who continue to shape and inform our understanding of the natural world and the universe above.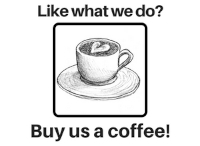 The chosen interviews include Mr. King's long-time friend and fellow-NYer, Dr. Neil deGrasse Tyson, astrophysicist with the American Museum of Natural History and the Frederick P. Rose Director of the Hayden Planetarium, the world-renown Theoretical Physicist, the late Dr. Stephen Hawking, Willian Shatner of Star Trek fame who played the legendary Captain Kirk, Dr. Seth Shostak, senior astronomer at the SETI Institute, a not-for-profit organization whose mission is to "explore, understand and explain the origin, nature and prevalence of life in the universe", Bill Nye, the Science guy with Levar Burton, also of Star Trek fame, notable NASA scientists, and now-retired astronaut Scott Kelly.
To give Larry justice for a career that spanned over 6 decades, with such a wealth of content specific to science to choose from, this will be the first part of a multi-part series.
Buy us a Coffee? https://www.buymeacoffee.com/astronomychange
Follow Us On Twitter: https://twitter.com/astronomychange
Why not support us on Patreon: https://www.patreon.com/astronomyforchange
---
---
Imagination is more important than knowledge


An index of all articles can be found here.
---
If you enjoyed this article, please consider supporting us with a modest donation

or through a subscription on our Patreon Page
Membership at Astronomy for Change is Free!
Total Page Visits: 278 - Today Page Visits: 2