Don't forget, we offer tutoring in all the STEM fields, especially Physics, Astronomy and Mathematics. At this time of year, this could be a valuable resource for those who will be taking their final exams!
A core aspect of our mission at Astronomy for change is education and how it can be a force for good and positive change. To that end, we provide tutoring services in select STEM related fields that include the following:
Science
ACT Science,
Astronomy
Physical Science
Physics
Ecology
Geology
Mathematics
Algebra
Trigonometry
Pre-Calculus
Calculus (all levels)
If you're a student who needs help in these fields of study (or others as this is only a partial list), please complete the basic form below, indicating "Tutoring Needed" in the "Tell us your story" box and someone will be in touch as soon as possible. We work with dedicated, professional academics and offer custom programs for all students, remaining with them until successful completion of their program of study.
---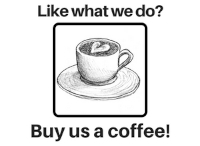 ---
Astronomy For Change: https://astronomyforchange.org
Did you enjoy this article or like what we do? Why not leave a tip or buy us a Coffee?
Follow Us On Twitter: https://twitter.com/astronomychange
Why not support us on Patreon: https://www.patreon.com/astronomyforchange
---
Imagination is more important than knowledge


An index of all articles can be found here.
---
If you enjoyed this article, please consider supporting us with a modest donation

or through a subscription on our Patreon Page
Membership at Astronomy for Change is Free!
Total Page Visits: 216 - Today Page Visits: 1