Related articles linked at the foot of this page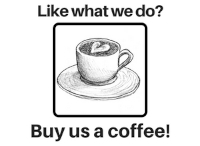 In this first of a series video, Dr. Jim Daly of Astronomy For Change discusses (and debunks) the growing Flat Earth Phenomenon.
---
---
Related articles
The #FlatEarth Phenomenon DeBunked, Part I (video)
Update: Real #Science Answers to #FlatEarth Claims
Real #Science Answers to #FlatEarth Claims
The #EarthIsFlat (and other #nonsense)
In A Demon-Haunted World, #Science As A Candle In The Dark
Buy us a Coffee? https://www.buymeacoffee.com/astronomychange
Follow Us On Twitter: https://twitter.com/astronomychange
Why not support us on Patreon: https://www.patreon.com/astronomyforchange
---
Imagination is more important than knowledge


An index of all articles can be found here.
---
If you enjoyed this article, please consider supporting us with a modest donation

or through a subscription on our Patreon Page
Membership at Astronomy for Change is Free!
Total Page Visits: 204 - Today Page Visits: 1