By James Daly, Ph.D
At 1:47 AM, EST on November 16, 2022, humanity took the first step on the long road back to the moon and on to Mars with the launch of Artemis 1. With that launch, the mighty SLS (Space Launch System) boosted the unmanned Orion spacecraft into earth orbit and on to the moon.
Having witnessed the launch of all Apollo missions to the moon, the launch of Artemis 1 was particularly meaningful to me, bringing me back to that sunny day at 9:30 in the morning on July 16, 1969 and the launch of Apollo 11. For me, this launch is a cause for hope and I'm happy the gods have smiled on me, allowing me to live long enough to see that maybe, humanity will find its way.
For mission specifics and all the details, the agency's web portal for the Artemis 1 mission and the full Artemis program can be found here: https://www.nasa.gov/specials/artemis-i/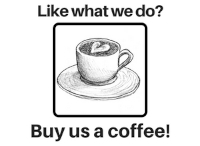 ---
Astronomy For Change: https://astronomyforchange.org
Did you enjoy this article or like what we do? Why not leave a tip or buy us a Coffee?
Follow Us On Twitter: https://twitter.com/astronomychange
Why not support us on Patreon: https://www.patreon.com/astronomyforchange
---
Imagination is more important than knowledge


An index of all articles can be found here.
---
If you enjoyed this article, please consider supporting us with a modest donation

or through a subscription on our Patreon Page
Membership at Astronomy for Change is Free!
Total Page Visits: 322 - Today Page Visits: 0