JWST Launch
Following a 6-day delay and now (Dec 22) an additional day for adverse weather conditions on Dec 24, the James Webb Space Telescope, originally scheduled to launch on December 18, will finally launch on December 25 (Christmas Day) of this year.
JWST is the next generation orbiting observatory that will push back the frontiers of knowledge and understanding beyond those already achieved by the Hubble Space Telescope, the primer orbiting observatory operated by NASA and the European Space Agency (ESA). The scheduled launch time and date of JWST is 7:20 AM EST, December 25, 2021 aboard an Ariane 5 rocket from the European Spaceport located near Kourou, French Guiana.
Additional launch schedule changes, if any, can be found here.
NASA sets coverage and invites the media here.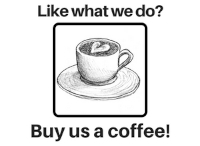 Virtual Guest
Anyone can witness the launch as a virtual guest by completing the short form available here. You'll have access to curated resources, interaction opportunities, schedule changes, and mission specific information straight to your inbox. Following launch, virtual guests will be sent a stamp for their virtual guest passport!
JWST Basic Specs

With a diameter of 6.5 meters, or 3x that of the Hubble, JWST has 9x the light-collecting area as Hubble. The Webb telescope is named in honor of former NASA Administrator James Webb and will observe the universe primarily in the Infrared part of the spectrum. Unlike the Hubble Space Telescope, orbiting at 540 km altitude in low earth orbit, the James Webb Space Telescope will be located at the LaGrange 2 point, 1.5 million km from the earth in a direction opposite that of the sun, a point where all gravitational interactions between the sun, the earth and moon are in balance.
---

Credits: NASA Goddard Space Flight Center/Michael McClare
The greatest origin story of all literally unfolds with the James Webb Space Telescope – it is quite literally 'unfolding' while on its way to final orbit. The 29 days following liftoff will be an exciting but harrowing time. Thousands of parts must work correctly, in sequence, to unfold Webb and put it in its final configuration, all while it flies through the expanse of space alone, to a destination 1.5 million kilometers away.

After launch, the telescope will deploy on its 30-day, 1.5 million km journey out to the second Lagrange point (L2).
JWST Public Contact Portals
Webb Press Info: https://jwst.nasa.gov/content/forPress/index.html
Webb Events: https://jwst.nasa.gov/content/webbLaunch/events.html#textListOfEvents
JWST Orbit and Communications: https://jwst.nasa.gov/content/about/orbit.html
Please follow us for updates to this story and all current events related to Astronomy, Astrophysics, Space Exploration and the Space Sciences
---
Astronomy For Change: https://astronomyforchange.org
Buy us a Coffee? https://www.buymeacoffee.com/astronomychange
Follow Us On Twitter: https://twitter.com/astronomychange
Why not support us on Patreon: https://www.patreon.com/astronomyforchange
---
Imagination is more important than knowledge


An index of all articles can be found here.
---
If you enjoyed this article, please consider supporting us with a modest donation

or through a subscription on our Patreon Page
Membership at Astronomy for Change is Free!
Total Page Visits: 267 - Today Page Visits: 1