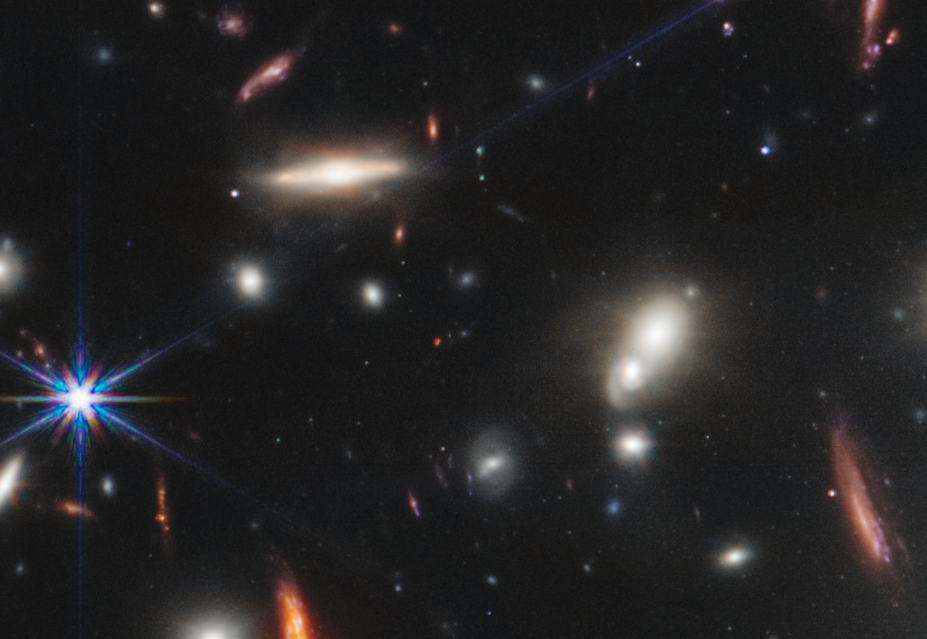 The tiny red dot at the center of this image is our galaxy of interest, z13.1,13.1 billion light years distant. Heavy Element Nucleosynthesis, the process by which heavy elements are synthesized in the cores of high-mass stars, was ongoing in this galaxy less than 700 million years after the big bang.
Note: this video is the companion to our article of the same name.
Some important discoveries and confirmations have been realized with the first public release of JWST data and imagery. We can unequivocally state that our evolutionary theories of the early universe have been confirmed! Using NIRSpec data, this video will present this confirmation, one that was not discussed but yet was hiding in plain sight!
We modify published NASA graphics, highlighting spectroscopic features of iron already included but not highlighted or discussed by the authors. We comment on the relevance of these features coupled with the spectral features already highlighted, to unequivocally show how heavy-element nucleosynthesis was shaping the early universe. This is something that has long been postulated but we now have clear and compelling evidence that it did, in fact, occur!
Part 2, full video
---
Attributions
National Aeronautics and Space Administration (NASA)
Goddard Space Flight Center (NASA/GSFC)
Jet Propulsion Laboratory (NASA/JPL)
NASA JWST (Webb) https://webb.nasa.gov/
NASA Media
Space Telescope Science Institute (STSci.edu)
The Early Release Observations and associated materials were developed, executed, and compiled by the ERO production team: Hannah Braun, Claire Blome, Matthew Brown, Margaret Carruthers, Dan Coe, Joseph DePasquale, Nestor Espinoza, Macarena Garcia Marin, Karl Gordon, Alaina Henry, Leah Hustak, Andi James, Ann Jenkins, Anton Koekemoer, Stephanie LaMassa, David Law, Alexandra Lockwood, Amaya Moro-Martin, Susan Mullally, Alyssa Pagan, Dani Player, Klaus Pontoppidan, Charles Proffitt, Christine Pulliam, Leah Ramsay, Swara Ravindranath, Neill Reid, Massimo Robberto, Elena Sabbi, Leonardo Ubeda. The EROs were also made possible by the foundational efforts and support from the JWST instruments, STScI planning and scheduling, and Data Management teams.
---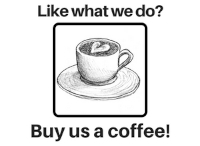 ---
Astronomy For Change: https://astronomyforchange.org
Did you enjoy this article or like what we do? Why not leave a tip or buy us a Coffee?
Follow Us On Twitter: https://twitter.com/astronomychange
Why not support us on Patreon: https://www.patreon.com/astronomyforchange
---
Imagination is more important than knowledge


An index of all articles can be found here.
---
If you enjoyed this article, please consider supporting us with a modest donation

or through a subscription on our Patreon Page
Membership at Astronomy for Change is Free!
Total Page Visits: 308 - Today Page Visits: 1