One of our sponsors, Radio Astronomy Supplies, has posted an "Invitation to Observe", for astronomers (Amateur or Professional) to participate in exploratory radio observations of the rich galaxy cluster in the constellation Coma Berencies.
The details follow: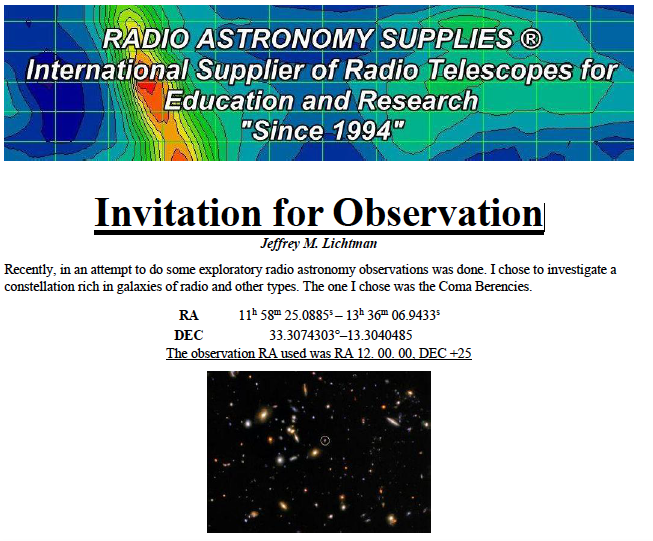 ---
Imagination is more important than knowledge


An index of all articles can be found here.
---
If you enjoyed this article, please consider supporting us with a modest donation

or through a subscription on our Patreon Page
Membership at Astronomy for Change is Free!
Unique visits–>
Total Page Visits: 141 - Today Page Visits: 1