Beginning Friday, March 5th, the asteroid 99942 Apophis or simply Apophis, passes 1/10 of an Astronomical Unit from earth, making that the first of 4 such close approaches.
In this video, Dr. Jim Daly of Astronomy For Change describes the asteroid's trajectory and this passage while presenting some history and context to the asteroid, its discovery and subsequent passages.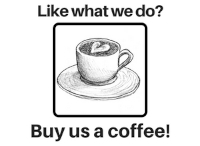 Astronomy For Change: https://astronomyforchange.org
On Twitter: https://twitter.com/astronomychange
Patreon: https://www.patreon.com/astronomyforchange
---
---
Imagination is more important than knowledge


An index of all articles can be found here.
---
If you enjoyed this article, please consider supporting us with a modest donation

or through a subscription on our Patreon Page
Membership at Astronomy for Change is Free!
Total Page Visits: 237 - Today Page Visits: 1