As we all mourn the passing of Larry King, an icon, a professional with an uncommon sense of honesty, integrity and decency, a giant among journalists and communicators, let us remember him as a science communicator as well, the "middle-man" as such, between the science professional and the common man. Link to video below.
In this video, the second in the series featuring Dr. Tyson exclusively, we will present more memorable excerpts of interviews with Larry and his long-time freind Dr. Tyson. The interviews will be selected from his rich career that spanned 6-decades with over 60,000 guests.
Dr. Tyson is an astrophysicist with the American Museum of Natural History and the Frederick P. Rose Director of the Hayden Planetarium in New York.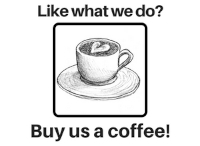 To give Larry justice for a career that spanned over 6 decades, with such a wealth of content specific to science to choose from, this will be the first part of a multi-part series.
Buy us a Coffee? https://www.buymeacoffee.com/astronomychange
Follow Us On Twitter: https://twitter.com/astronomychange
Why not support us on Patreon: https://www.patreon.com/astronomyforchange
---
---
Imagination is more important than knowledge


An index of all articles can be found here.
---
If you enjoyed this article, please consider supporting us with a modest donation

or through a subscription on our Patreon Page
Membership at Astronomy for Change is Free!
Total Page Visits: 159 - Today Page Visits: 1