The Sky Tonight for July 28, 2019 presented by Dr. James Daly of Astronomy for Change. In this edition of the series, we take a look at the early morning sky, the slim, waning crescent moon, and the morning planets Venus and Mercury. We take a brief look at the stars and constellations of autumn which are beginning to appear in the early hours before dawn.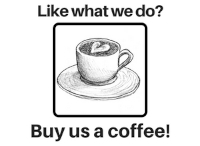 Buy us a Coffee? https://www.buymeacoffee.com/astronomychange
Follow Us On Twitter: https://twitter.com/astronomychange
Why not support us on Patreon: https://www.patreon.com/astronomyforchange
---
---
Imagination is more important than knowledge


An index of all articles can be found here.
---
If you enjoyed this article, please consider supporting us with a modest donation

or through a subscription on our Patreon Page
Membership at Astronomy for Change is Free!
Total Page Visits: 2983 - Today Page Visits: 2