We are fortunate to have on staff professional volunteers with advanced degrees in Mathematics, Astronomy and Astrophysics. Some of these individuals have acted in an advisory capacity in the crafting and enactment of green, sensible lighting laws for the following municipalities:
The Township of Brookhaven, NY
The Incorporated Village of Patchogue, NY
The Township of Riverhead, NY
The Incorporated Village of Southampton, NY
These staff members are also Project Astro Astronomers as well as NASA/JPL Solar System Ambassadors.
Project Astro is a worldwide program of the Astronomical Society of the Pacific where Professional Astronomers engage local and regional school districts and their science teachers, assisting them in enhancing their science education programs.
NASA's Solar System Ambassador's program represents the country's space agency to the public, advocating for strong and continued support for their missions of discovery and educational outreach.
We also receive materials and  training  support to host programs and activities for various age groups. One of our goals is to create compelling learning experiences for our communities and share the passion and adventure of Science organizations and NASA's scientific explorations of planet Earth, our Solar System, and the universe beyond.
SOLAR ECLIPSE 2017
For the solar eclipse of August 21 we hosted a live viewing event at one of the local libraries packed with activity stations and a conference that attracted close to 600 patrons, and ran out of tickets.
Related Eclipse story: https://astronomyforchange.org/nasa-scientists-collecting-data-growd/
Learn more about our Events and Webinars
---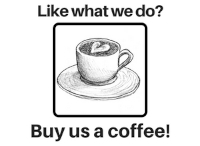 ---
Astronomy For Change: https://astronomyforchange.org
Did you enjoy this article or like what we do? Why not leave a tip or buy us a Coffee?
Follow Us On Twitter: https://twitter.com/astronomychange
Why not support us on Patreon: https://www.patreon.com/astronomyforchange
---
Imagination is more important than knowledge


An index of all articles can be found here.
---
If you enjoyed this article, please consider supporting us with a modest donation

or through a subscription on our Patreon Page
Membership at Astronomy for Change is Free!
Total Page Visits: 281 - Today Page Visits: 1