Yvonne Choquet-Bruhat is a French mathematician and physicist, renowned for her pioneering work on the initial value problem of General Relativity. Her work was one of the "Milestones of General Relativity" featured in a recent CQG focus issue. She has been on the faculty of the University of Marseille, the University of Reims and the University Pierre-et-Marie-Curie in Paris. She was the first woman to be elected to the French Academy of Sciences and is a Grand Croix of the Legion of Honour of France. She is also an elected member of the American Academy of Arts and Sciences. This reminiscence of Einstein was presented at the conference "A Century of General Relativity" held in Berlin, 30 November to 5 December, 2015.
This image of Yvonne Choquet-Bruhat has been obtained from Wikipedia where it was made available by Momotaro under a CC-BY-SA 2.0 license. It is included…
View original post 1,645 more words
Text is copyright Yvonne-Choquet Bruhat. Reproduced here with permission.
Editor's note: At the age of 97, French mathematical physicist Yvonne Choquet-Bruhat, a pioneer in the study of general relativity, is one of the last people alive to have research discussions with Albert Einstein in his office at the Institute for Advanced Study.
---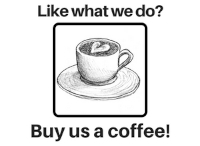 ---
Astronomy For Change: https://astronomyforchange.org
Did you enjoy this article or like what we do? Why not leave a tip or buy us a Coffee?
Follow Us On Twitter: https://twitter.com/astronomychange
Why not support us on Patreon: https://www.patreon.com/astronomyforchange
---
Imagination is more important than knowledge


An index of all articles can be found here.
---
If you enjoyed this article, please consider supporting us with a modest donation

or through a subscription on our Patreon Page
Membership at Astronomy for Change is Free!
Total Page Visits: 352 - Today Page Visits: 2