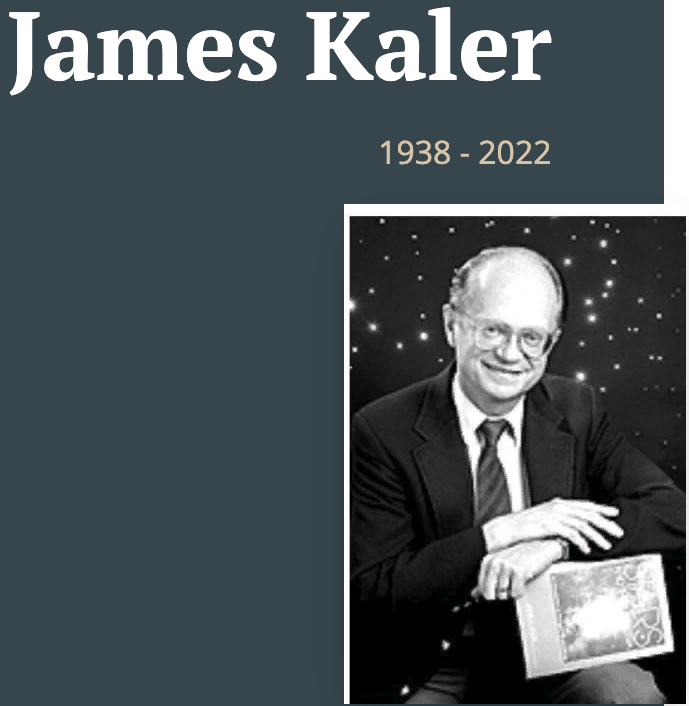 World renown lover of the stars and Professor of Astronomy, James B. Kaler has now gone onto that grand cosmos that was his home while he was with us. Jim Kaler quietly passed away from complications related to Parkinson's Disease at the age of 84 at his home on November 26, 2022.
There are now many tributes to him but one of the most poignant was this, posted to the Department of Astronomy's home page at the University of Illinois, U-C: https://astro.illinois.edu/news/2022-11-30/prof-james-b-kaler-1938-2022
With a career spanning almost 60 years, he had authored many books. It's hard to imagine how one would have the time to be such a prolific writer and maintain a full-time professorship at one of the most prestigious Astronomy departments in the country and in the world. A quick read of the comments, published with his obituary below, will give you a glimpse into what kind of teacher -and individual he was – he was the salt of the earth and one in a million.
Of all of his books, I was particularly fond of Stars and Their Spectra available for free reading at the web archive here: https://archive.org/details/starstheirspectr0000kale_h1z4/page/n1/mode/2up. The hardcover edition is available here and in the list below:
http://stars.astro.illinois.edu/books.html
In addition to his many books, he maintained an online compendium of almost a thousand stars here: http://stars.astro.illinois.edu/sow/sowlist.html
The university still maintains his faculty page here: http://stars.astro.illinois.edu/
Jim Kaler was one of a kind, a member of a quickly vanishing breed, a teacher of teachers, individuals who are imbued with a set of values and insight that are largely gone today. He studied under some of the best minds of the 20th century and will be sorely missed. Who will fill the shoes of these great ones who are passing so quickly?
His obituary is linked to the image, below

---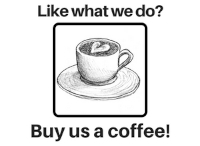 ---
A quick, interactive web-based version of Stellarium is available here Tonight's Sky. When you launch the application, it defaults to north-facing and your location (on mobile and desktop).
---
Astronomy For Change: https://astronomyforchange.org
Did you enjoy this article or like what we do? Why not leave a tip or buy us a Coffee?
Follow Us On Twitter: https://twitter.com/astronomychange
Why not support us on Patreon: https://www.patreon.com/astronomyforchange
---
Imagination is more important than knowledge


An index of all articles can be found here.
---
If you enjoyed this article, please consider supporting us with a modest donation

or through a subscription on our Patreon Page
Membership at Astronomy for Change is Free!
Total Page Visits: 232 - Today Page Visits: 1