In addition to our YouTube channel, we have established ourselves on the video hosting platform Rumble. Over the coming days, we will be populating existing videos, already published on YouTube, as well as new content on Rumble.
The videos published thus far on Rumble:
Overview of James Webb Space Telescope Deep Field Confirming Evolutionary Theories of Early Universe
and
James Webb Space Telescope Confirms Evolutionary Theories of Early Universe - Part 1

---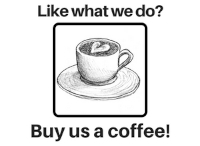 ---
Astronomy For Change: https://astronomyforchange.org
Did you enjoy this article or like what we do? Why not leave a tip or buy us a Coffee?
Follow Us On Twitter: https://twitter.com/astronomychange
Why not support us on Patreon: https://www.patreon.com/astronomyforchange
---
Imagination is more important than knowledge


An index of all articles can be found here.
---
If you enjoyed this article, please consider supporting us with a modest donation

or through a subscription on our Patreon Page
Membership at Astronomy for Change is Free!
Total Page Visits: 368 - Today Page Visits: 0